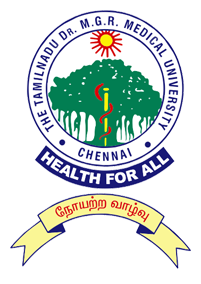 Tamil Nadu Dr. M.G.R. Medical University.
TNMGRMU is a state government medical university established on 1987 and it is located in Guindy, Chennai, Tamilnadu. Among the Health science universties in India it is the second Largest one. TNMGRMU is the only medical university which can provide/award degrees for the colleges and granting affiliation to new paramedical and medical colleges, self financing or government colleges.
Transcripts from the TNMGRMU will be in officially sealed envelope with the university stamp, which contains academic records of entire course from first to last semester.They can send the documents to ECA organisations like WES/ICAS/ICES/CES/IQAS directly from the university. and also one can get the transcripts in hand.
TN TRANSCRIPTS can help you with getting transcripts from the TNMGRMU as soon as possible For more detail reach: MGR UNIVERSITY TRANSCRIPT
Needed documents for ECA process.
Request letter from the client with signature.
scanned copy of the Degree/Provisional certificate.
scanned copy of the consolidated and individual mark sheets.
WES academic record form with reference number.
TN TRANSCRIPTS services in TNMGRMU:
Getting Degree certificate.
Transcripts.
Marksheets and consolidated.
Processing Time :
Processing time for getting transcripts from TNMGRMU will be 20-25 days, but TN TRANSCRIPTS can expedite the processing time from usual.

For any clarification regarding getting the transcripts from universities in Tamil Nadu, please contact us.